Ocean's Eleven to buy and sell Website
11 Sites to buy and sell Profitable Website
This is a basic form wizard example that inherits the colors from the selected scheme.
Where You can Buy and Sell Profitable Website
If you want to buy an already established website that already has revenue but without the tedious part of building it from scratch; or you are looking for a place where you can sell websites you currently own, you will be interested in this post. Just like businesses, properties, cars and other commodities, buying and selling websites also have a place in the online community.
What are Website Brokers?
Website brokers are like an online intermediator who can help you to easily post your websites for sale or buy websites that are posted on their website marketplaces. I used the word "easily" here because a website broker will do all the dirty work and heavy lifting for you.
For sellers, website brokers will help determine the website's value, market your website for sale, attract possible buyers, and process the sale for you. On the other hand, website brokers will assist you to find the best options, if you are buying websites too. They will present all the websites for sale that fit your needs and give you a recommended selling price. Website brokers will even provide post-sales support to help buyers gain familiarity over their new websites.
HOW DO WEBSITE BROKERS SELL WEBSITES?
Aside from their proven marketing strategy, they also have access to database of qualified buyers. Website brokers will present buyers with offers, which are within the determined value range of the websites.
They'll do the negotiation for the sellers to arrive at a final selling price and, finalize the sale through contract signing and website ownership transfer. Website brokers have a variety of online payment options that add more convenience both to the buyers and sellers.
One of the good things with website brokers is they earn through a commission. For website sellers, you don't have to pay anything until the sale is made. Website brokers collect 10% to 15% of the sale. This will guarantee the website sellers that they will get the highest profit, because website brokers will surely look for the best offers.
WHAT ARE THE FACTORS IN CHOOSING A WEBSITE BROKER?
There are a number of good website brokers online. When deciding which one you should go to, remember these key factors:
The website broker should be legitimate. Find out if the company is a member of International Business Brokers Association (IBBA). Also, check if it has a physical address and contact number posted on its website. These will make sure that the company is following regulations and you can make contact in case of any disputes. If the broker is claiming to have a certain number of clients, try to verify by looking for testimonials and reviews online.
It should have a good number of websites currently for sale. Existing clients means the company is not new in the broker business. A good number of websites for sale posted also means that it has already built credibility as a website broker.
The broker is setting a realistic valuation. Go for the website broker that will set your website's valuation at around 2-3x of the annual profit. This is the average selling price of a website. Watch out for website brokers that offer 5x your website's annual profit because they are just probably enticing you.
Security and confidentiality are some of its biggest emphases. Different companies or individuals could have different reasons in selling their websites. It's best to opt for a broker that will protect your personal information and interest during the marketing of the website.
Its database of qualified buyers is relatively small. Those website brokers showing off a very big list of potential buyers are just referring to a general mailing list of unqualified prospects. Don't get too excited. Choose the smaller list full of qualified buyers because it will be more beneficial.
Flippa
flippa.com
#1 platform to buy and sell site online
Flippa Marketplace
Fillpa is the marketplace for online digital business. It is designed to exhibit advanced digital assets and ensure that users can discover the best opportunities in online business. It is the first and most established platform for buying and selling best websites, with more than $300 Million in total sales, 1 million users, and over 3 Million websites for instant sale. This website broker also buys and sells applications, domains, and Shopify sites.
Flippa #1
Flippa is a marketplace for buying and selling web businesses, domain names, and apps. One of the first companies in the space, Flippa remains a dominant marketplace for buyers and sellers of online businesses. According to Flippa, 5,000 new business and domains are listed for sale on Flippa every single day. Flippa has over 1 million registered members. And every month over $5 million worth of businesses are sold. Price: 12-percent to 15-percent success fee. See site for additional pricing.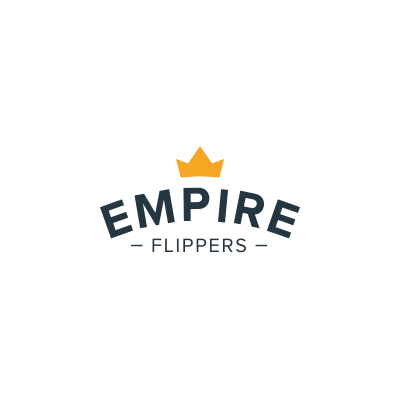 Empire
Flippers
Best platform to buy and sell site online
Empire Flippers
This website broker is an Inc. 500 company, one of the fastest- growing businesses in the United States. Empire Flippers aims to remove friction from buying and selling websites. It has sold more than 90% websites in the last three months, with valuations ranging from $5,000 to $62,000. Its current listing of websites for sale has valuations as high as $2 Million. Clearly, the best and successful online businesses trust Empire Flippers.
Empire Flippers - Best Alternative to Flippa
Empire Flippers is a curated marketplace for buying and selling websites. The platform vets all sellers, examining the website's history of earnings and traffic to make sure both are stable and have passed a verification process. Once qualified, the site is listed based on a multiple of net monthly profit - typically the average of the last 3-12 months of net profit and then multiplying that figure by a multiple ranging from 20 to 40, depending on a number of factors. Buyers pay a 5-percent refundable deposit before they get info on a site, helping to eliminate non-serious prospects. Empire Flippers, with over $25 million in total sales, handles all communication between buyers and sellers. Price: 15-percent success fee.
FE
International
Website Broker You Can Trust
FE International
Named as the Deal Maker of the Year by IBBA for 2015 and 2016, FE International has grown exponentially both in revenue and size since its founding in 2010. This website broker boasts a 95% rate in sales success. It has a fast sales turnaround with more than 85% of listed websites being sold within 2 months. With its innovation in marketing, structuring and website valuation, the company promise to deliver safe, secure and quality transactions in buying and selling of websites.
FE International - Sell Your Online Business With a Website Broker You Can Trust
FE International provides merger-and-acquisitions advisory services for mid-market ecommerce, software-as-a-service, and content businesses. It specializes in business sales in the mid-five to mid-seven-figure range. FE International has completed over $75 million in business acquisitions and over 425 business sales since 2010. There is a vetting process for both buyers and sellers. On completion of a deal, FEI charges a buyer transaction fee of 2.5 percent, based on the final sale price of the business, up to a maximum of $1,000. Contact for seller transaction pricing.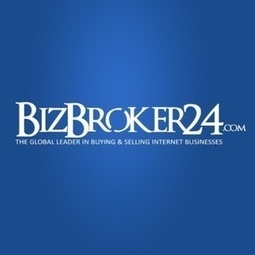 BizBroker24
bizbroker24.com
Worldwide Leader in Buying &apm; Selling Websites & Internet Businesses
BizBroker24
A website focused on buying and selling websites with very high valuations, BizBroker24.com showcases its sales process that is very effective in getting the highest possible bids for websites. Sellers can have access to more than 15,000 pre-qualified buyers and investors, while buyers can choose in a listing of websites with valuations from $150,000 to $20 million. The company claims to sell the most e-businesses online.
BizBroker24 - Over $100M of transactions closed with BizBroker24.com
BizBroker24 can help prepare a business for sale, negotiate with, potentially, thousands of prospective buyers, and provide a structure to ensure the safe, efficient sale of an online business. BizBroker24 focuses on Internet businesses with transaction valuations between $150,000 and $20 million. It has closed over 550 transactions. BizBroker24 charges no up-front or hidden fees, and it provides a free valuation. Contact for pricing.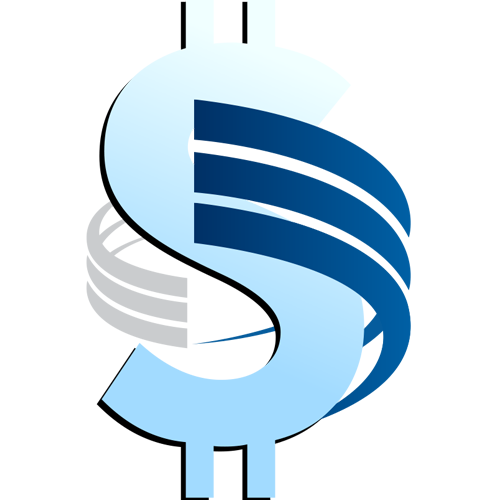 WeSellYourSite
wesellyoursite.com
Sell Highly Profitable Internet Based Businesses
WeSellYourSite
WeSellYourSite.com has been in website broker business since 2006. The company promotes easy buying and selling of websites with simple Sales and Purchase structures. If you would like to invest in premium websites in with valuations ranging from $100,000 to $5 million, then this is the right broker for you. It has sold more than $5 million worth of websites of different niches in 2015 alone.
WeSellYourSite - We Sell Highly Profitable Internet Based Businesses
WeSellYourSite is a brokerage service based in Toronto. It specializes in selling reputable websites ranging from $100,000 to $10 million, with EBITA — Earnings Before Interest, Taxes, and Amortization — from $100 thousand to $5 million. WeSellYourSite handles the entire sales process. Contact for pricing.
WebsiteBroker.com
Fully developed websites and domain names for sale
WebsiteBroker.com
WebsiteBroker.com was established in 1997 as a site dedicated to the buying, selling, valuation and brokering of established websites. As the website brokerage industry grows, we are growing with it. We are looking to position ourselves as a premium destination for people looking to buy or sell a website. Our new look and feel should inspire confidence while being very approachable and easy to use. Our target audience will be web-savvy, and usability is key.
WebsiteBroker.com - We Sell Highly Profitable Internet Based Businesses
WebsiteBroker.com is a low-cost marketplace for selling or buying a website. It is more of a do-it-yourself option than a full-service brokerage. Buyers must do their own due diligence, and sellers must determine their own pricing, though the site does have tools to help. Prospective buyers do not need to register to browse the listings, but registering will provide access to advanced features. For sellers, pay only the initial listing fee. There is no separate fee when you sell your website (or domain name). Price: Standard listing is $9.95. Premier listing is $29.95.
Shopify
Exchange
Fuel your business ambitions
Shopify Exchange
Exchange is Shopify's new marketplace where owners offer their ecommerce websites for sale, whether the sites are new or established. Businesses on Exchange are Shopify stores that the owners listed using the official Exchange app. Shopify automatically generates the listing based on the store's actual data. The current storeowner can't edit revenue or traffic information. Exchange is a marketplace that entrepreneurs of all experience levels can use to find, buy, and sell online businesses built on Shopify. Price: Free.
Shopify Exchange - Exchange is Shopify's marketplace to buy and sell businesses for entrepreneurs like you
The Exchange Marketplace, also known as Exchange, allows you to buy and sell Shopify stores hassle free. The platform has a catalog of thousands of ready-made businesses which span across a wide range of niches. Whether you're looking to buy a Shopify store, or you want to browse through dropshipping businesses that are for sale, Exchange has you covered. Exchange allows entrepreneurs like you to leapfrog the first stages of building a business, or pass your existing store on to another entrepreneur in exchange for cash (that you can invest in a new venture, or keep as profit). Every listing on Exchange will feature reliable insights that you can use to check how much traffic the business has generated, and how many sales that business has made so far.
SideProjectors
sideprojectors.com
A market place to sell and buy side projects
SideProjectors
Side Projectors is a marketplace for side projects, including websites, apps, desktop programs, and hardware. If you have a side project and you are no longer working on it and wish to sell it, you can post it on Side Projectors. You can also solicit partners to expand a business. Price: Free.
SideProjectors - A market place for side projects
SideProjectors - Many interesting side projects are created by developers, but often many of them also get abandoned. SideProjectors is a market place where developers can sell ther side projects and find others who can take o ver their side projects. It also helps non-technical founders who want to have a prototype of their idea quickly instead of creating something from scratch. SideProjectors provides an amazing opportunity to make easy money by either selling your projects related to technology or by writing or co-authoring any projects. It has wide options to choose from and contribute to the bank of knowledge created.
Sedo
sedo.com
The best domains for the brightest of ideas
Sedo
Sedo — Search Engine for Domain Offers — is a searchable domain marketplace. It features extensive services for domain buyers and sellers, from domain parking and appraisals to the brokerage and marketing of domains by a professional brokerage team. Sedo has over 2 million registered customers, 4 million parked domains, and 3,500 domains sales every month. Contact for pricing.
Sedo - Find the perfect web address, or earn money with domains you already own, on the world's largest domain name marketplace!
Sedo was founded in 2000 by three German college students - Tim Schumacher (previous CEO of Sedo Holding AG), Marius Würzner (now COO of Sedo GmbH's German office), and Ulrich Priesner (currently CTO of Sedo) - and modeled after the core concept of Schumacher's Master's Thesis, "Price Formation in the Trade of Internet Domain Names". In February 2001, with 1&1 Internet AG's investment in the business through purchasing a 41% share, Sedo GmbH became an official entity in Cologne, Germany.[3] During the first few months, the company was operated solely by Schumacher and Essmann while Priesner and Würzner finished their studies. Helga Schackenberg became the first employee of the company, followed soon thereafter by Wurzner. At the end of the year, Essmann left the company for nearly two years to complete his medical residency. In the meantime, Sedo moved into a bigger office in Cologne in 2002, and Matt Bentley joined the company to serve in Essmann's absence to oversee Sedo's development. Sedo's funding prior to IPO was N.M. Rothschild Holdings.
Freemarket
freemarket.com
Helping Millions Of Entrepreneurs Like You Buy and Sell Websites
Freemarket
Freemarket.com is a full-service broker to buy and sell a website or domain, in a simple and straightforward platform. To ensure a safe transaction, Freemarket uses a built-in payment service to hold buyers' funds while sellers transfer ownership. This guarantees that the money to purchase assets is available, and that everything goes smoothly during the handover process. Price: 5-percent success fee. There is no listing fee. Advanced marketing features are extra.
Freemarket - Target millions of users and make money posting your listing today!
The sites ensure the safety of your transactions with its built-in system of payment (escrow) where buyers' funds are held while the sellers transfer the ownership of the site or the domain.
ABB
appbusinessbrokers.com
$45,000,000+ In Closed Deals
AppBusinessBrokers
If you want to sell a mobile application or if you're looking to buy one, then is the broker for you. As you might already gather, this broker concentrates on buying and selling mobile applications. AppBusinessBrokers has sold apps for as short as 2 weeks. Operating as internet-based broker since 2004, the company also buys and sells internet technologies, software, and portfolios. This website broker has sold more than $25 million worth of websites and has 90% sales success rate.
AppBusinessBrokers - Your #1 Resource For Buying or Selling your APP Business, Technology, Portfolio or Software!
ABB (AppBusinessBrokers) does a lot of things for sellers but there's one thing we do best, find QUALIFIED buyers! We've closed more internet and mobile app deals than any other brokers and have quickly become the premier go-to team for sellers and buyers over the last 4 years. Things move fast in this space and we're no different. We've closed deals in as little as 2 weeks and our focus is one thing, to SELL YOUR INTERNET OR APP BUSINESS. And if you have a non-software Internet business (like eCommerce, Amazon or Info Products) we can help you with that too (we've been in that game for 12 years).
Additional information
Where to Buy and Sell Established Websites
10 Marketplaces to Buy and Sell Ecommerce Sites
Summary
Whichever among them you might choose to buy and sell websites, your aim is to get the highest value for your business or money, in the easiest way possible.
The Art of SEO
Web Design for ROI
SEO 2020